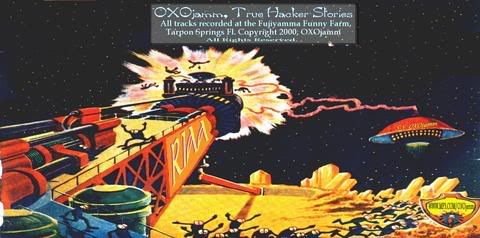 Our new track (Just Cleared Copyright)is available for free download for the next few weeks and heres the link!

http://www.mp3.com.au/track.asp?id=115123

(Note: The Dis/Battle refered to was an earlier one and not of the recent NY trip.)

Our aniversary CD to which this song has been added can be found here:

http://www.cafepress.com/oxojamm.12471884

Check out our official gear and remember that all proceeds go to Hurricaine relief!

If there is at least one person in your life whom you consider a close friend, and whom you would not have met without the Internet, post this sentence in your journal.

Vince,
OXOjamm.