Me an tha otha Niggas decided-ed at tha Gangsta Paty dat Y-all needed sum Hep an so's we cumded out wit sum Sof-where ta hep Yall, Woot?

K...Here ta hep ya All make Better Posts On LJ an like Ya-Allz E-Males an all iz this:



An ta Make it all Like y-all cn be Like us an Haz least a Duzzin Platnumz an shit THIS:.....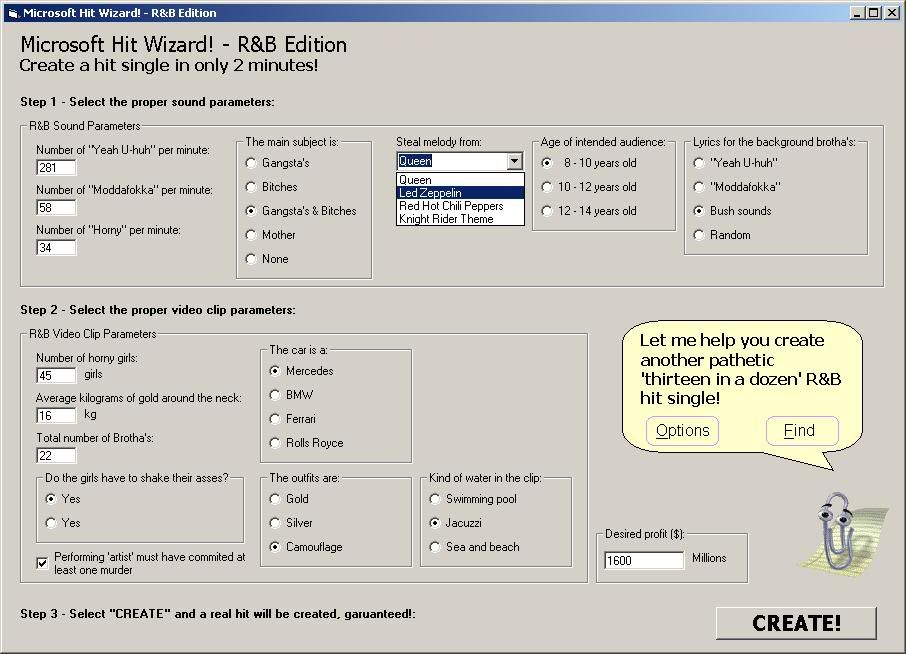 Now...I don wanna here No Mo' Bullshit bout yall bein po' folk No More!

Get Down Wiff dis an at tha Nxt Gangsta Paty U will be Dare wiff Us N Shit!
.....
Bcnt.