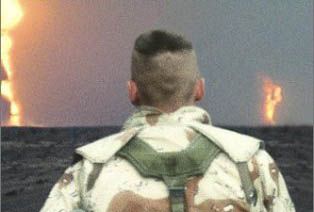 Mostly I don't talk about the details of War because with regard to same come the flashbacks. I had an avalanche of them during and after this extraordinary film. Though not my exact genera, Jarhead captures what other war films haven't: The Hell which is in the details.
(
Collapse
)
Go See Jarhead....and Remember, you aint lived...till you nearly died.
Vince.
Sportbike Gods, Copyright 2004, OXOjamm. All rights reserved.
Other, Copyright 2005, OXOjamm all rights reserved.
Feelin like:: Got to ride.
The Speakers Pound:: OXOjamm, Sting Your Blood.