We are getting ready to go to Biketoberfest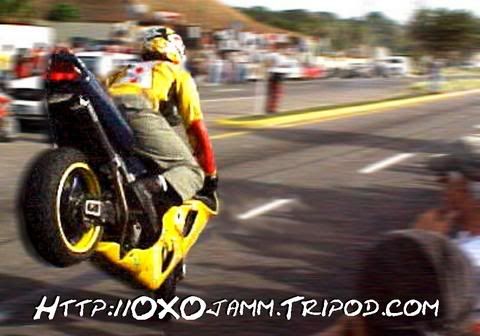 in Daytona Fl. (October 21-24, 2004)
The Crotch Rockets are preped and ready. I have a new rear tire on mine and the new xOr(TM)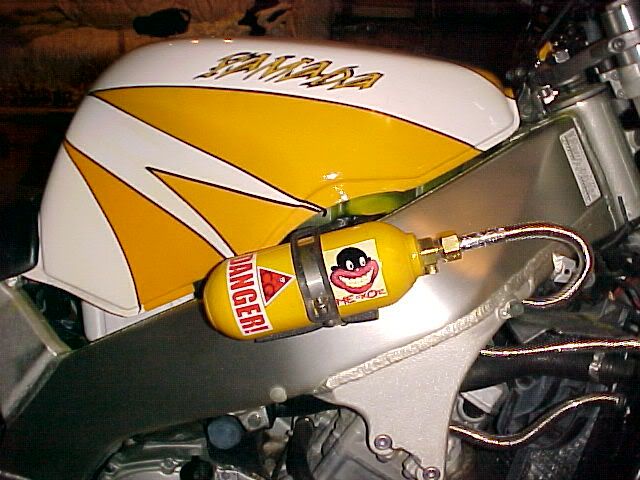 Jet fuel delivery System. We will be stopping by HOOTERS (TM) on the way to pick up the girls. We have a Photo op where the girls will be posing with us and on the bikes themselves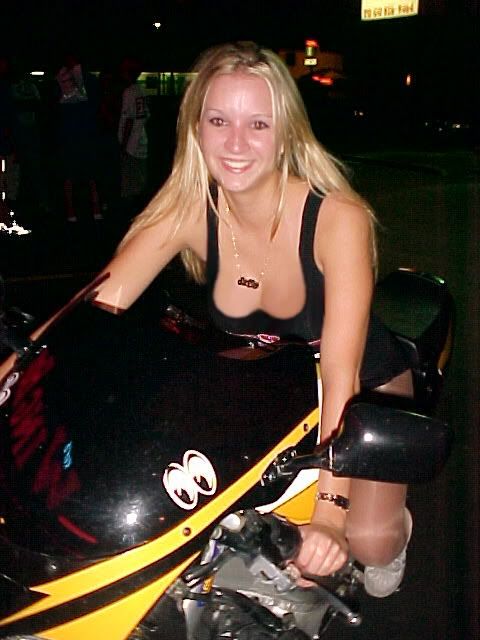 for promotional purposes. Hooters has always been a great supporter of our "Safety" program. See, If you are going to ride your bike at 167 MPH, you should always wear full Safety gear...Helmut, Gloves, Ballistic jacket and Pants, Boots, and Eye Protection.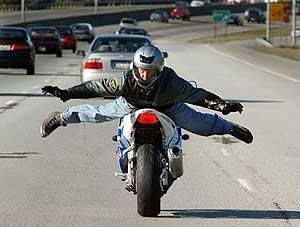 We will be having a signing of our Aniversary CD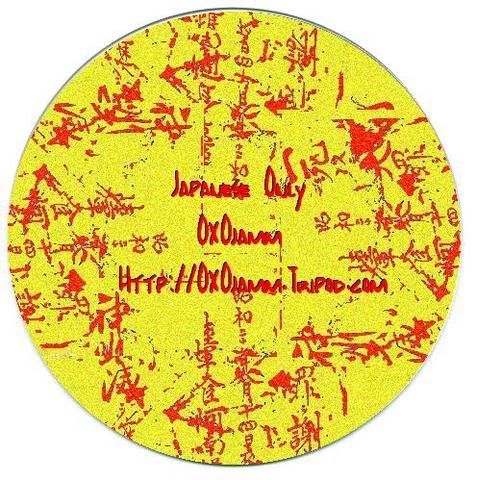 http://www.cafepress.com/oxojamm
and we will be performing at the Daytona Speedway for the xOr (TM) "Team-X-Streem".
We had a "Beauty Contest" in the studio kitchen the other night, the Girls modeling some of the gear from our online store....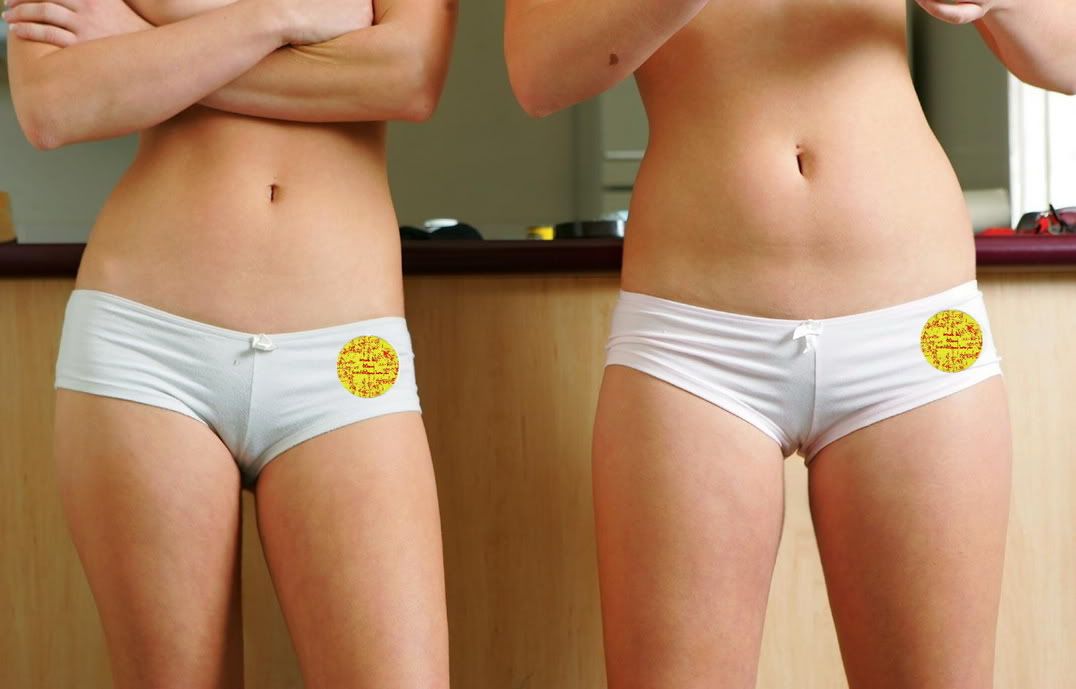 Which one do you like, L or R ???
For More Biketoberfest and Hooters Photos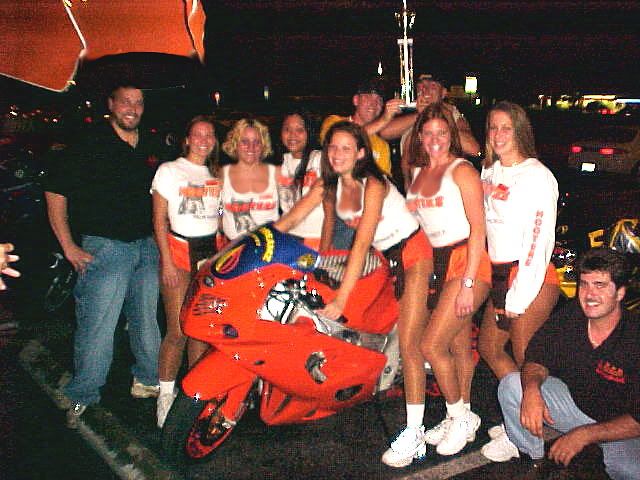 go to our main Website here:
http://oxojamm.tripod.com/
Current Music link:
http://www.mp3.com.au/PlayASX.ASP?id=80023&Stream=96&File=Test.asx
Vince, (AKA Flash22)
OXOjamm.